Vegan No Oil Spaghetti Bolognese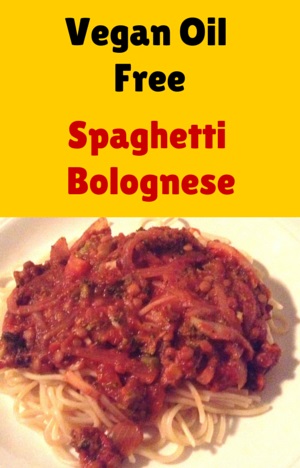 My spaghettis have always been boring. I hardly ever made spaghetti Bolognese, because I must admit that I am lazy cooking. So when I started my Plant based diet journey I just did plain spaghettis with passata as tomato sauce.
And my kids loved it. It was easy and they would eat it. Even my daughter would eat it.
'I still use white pasta because I really didn't try whole wheat pasta with them. They are picky eaters, so rather than causing trouble I stuck to white pasta.
But this time I wanted to do something different. I was feeding some Omni eaters and I had to be creative.
I saw a couple of recipes with broccoli and some beef (vegan ) stock, but I didn't have that. So I decided to be creative
I did my vegan no oil spaghetti Bolognese with passata, lentils and broccoli finely chopped. I added quite a bit of dried herbs and a bit more salt than usual. I normally cook with very little salt because I just do not mind it. But this time I added more salt.
Instead of adding sugar to the tomato sauce I added unsweetened apple sauce.
And the results were great. The consistency definitely looked like some Bolognese, and the taste was great for me.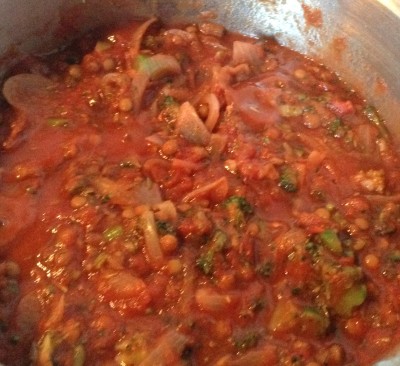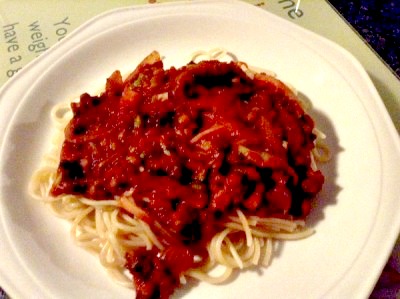 Of course my daughter who is very picky still had the plain passata as sauce. But she managed to eat two small plates of spaghetti with passata.
My son enjoyed it and other members also enjoyed it.
I had some sauce left over which I used with gnocchi's and rice another day.  and I am planning to cook other spaghetti tonight, or some couscous with it, since today is quite a busy day.
So here is the recipe. but like always my recipes do not have exact quantities since I am a very casual cook.
Spaghetti (amount desired, white or whole wheat
Passata or any other tomato sauce , I used half a bottle of passata (just judge depending on how much spaghetti you would cook)
1/4 cup of tomato paste
1 brown or white onion
1 cup of lentils cooked. (you can use a can)
2 cups of broccoli ( I Used frozen broccoli, but you can use fresh as well).
1 tablespoon of unsweetened apple sauce.
1/2 tablespoon of oregano
1 tsp of thyme
1 tsp of sea salt I then added 1 teaspoon of herbs salt.
Chop onions and sauté on water or broth. Add tomato passata or tomato sauce and tomato paste. Add apple sauce and then lentils, oregano thyme and salt.
Chop broccoli very finely. I added the stems as well. during the last 3 minutes add broccoli and let it cook. My broccoli was frozen so it needed to thaw and cook a bit.
Cook the pasta normally (I Use no oil). Drain the pasta and mix with the sauce.
Enjoy, let me know if you like it or if you have any suggestions to improve it.
Colander Set – 2 Collapsible Colanders (Strainers) Set By Comfify
La Bella San Marzano Passata Mashed Tomatoes – 23.92
Westbrae Natural Organic Lentils 15 Ounce Cans (Pack of 12)