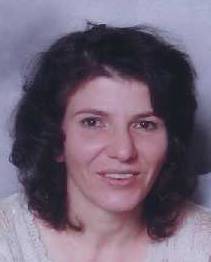 Hi my name is Andrea. I am a mother of two young children,  and a life coach. I loe anything that can help me to stay young and healthy.
My younger sister passed away after getting cancer at age 31. It is a sad story but my sister was not unique. Every day I hear of more young  people getting sick. It just beaks my heart, because most illnesses could be avoided if we followed a healthy diet. 
When I was single and living alone I followed a simple diet. Although I ate cheese and dairy products, I hardly ate any meat. I also never used butter or oil. For me it was adding calories when I did not need them. I always said, I did not know how to cool.
Then I got married, and I was supposed to cook well. I thought that cooking well was adding oil and all kind of seasoning that I hardly ever used. So I found myself following other people recipes, and eating more and more meat. Although I never got sick, my vitality was not there.
Then as I was creating another website of mine, I got interested in raw food. Raw food was great, but for me it was a bit complicated and unsustainable. One thing led to the other one and I came across Dr John McDougall and his Starch based diet. His diet is very similar to the way I used to eat before, except that his does not include any animal products. And I love it.
When I started cooking healthier, I discovered lots of appliances that made my life easy. Although this way of eating is so simple that you do not need any specific appliance, life becomes easier when you have a couple of them.
I found that people that start following this way of eating want to know about different appliances to use. I could not find a thorough and detailed research about them, so I decided to research them myself and I created this site .
The goal of this site is to promote a healthier and simpler way of eating, and also provide you a detailed research of all the appliance that you could use.
I hope you enjoy it .  if you have any questions, feel free to comment on posts or use the contact form to reach me by email.
Thanks for visiting