Potato with Avocado and Parsley Sauce
Today I had a lovely snack. I had baked potato and Avocado and parsley sauce.
I microwaved the potatoes. That is the easiest for me, and if I cook them a bit longer they can end up crispy, which I love.
When I cook potatoes in the microwave, I always cook a number of them , because then I can use them as a snack through the day. It is also easy to pick up a potato if I am running around.
Sometimes, I have the potatoes there and they become the base of my next supper.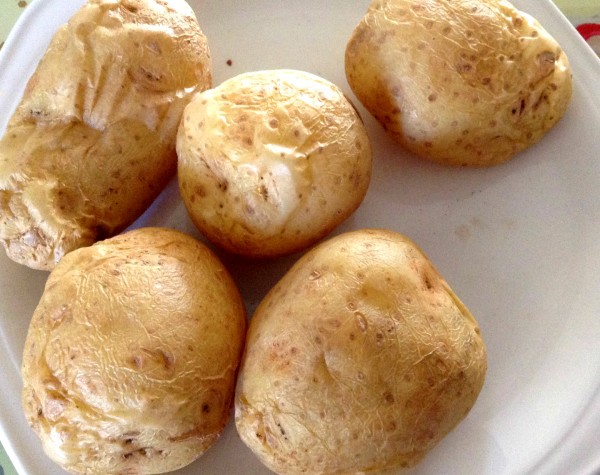 Last night I was not sure what to prepare. My daughter, who is a picky eater, asked for pasta, and she chose the pasta type. I added vegetables to the pasta and instead of serving it with  tomato  I tried this avocado and parsley sauce that I saw it in Cooking with Plants.
Well It was delicious. My daughter had plain pasta with tomato sauce (ketchup), so did my son, because he tried the sauce and I think it had to much parsley for his taste.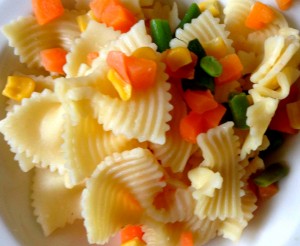 But I loved it. I mixed it in my pasta. My pasta was warm but not hot. and it was delicious.
This is what is left from that pasta.
But I had sauce left, so today I had that snack potatoes with the avocado and parsley sauce.  And it was delicious.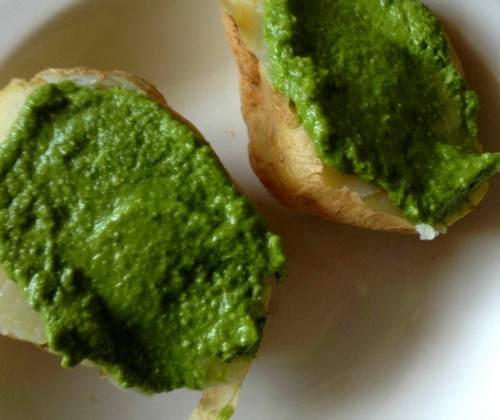 Now I made a couple of changes to the recipe.
I  did not have sunflower seeds, so I used sesame seeds. Not sure if it worked as it was supposed to, but it was not too thick nor too thin. I could have also used cashew nuts, but I did not have any. Today actually is thicker than last night.
I used whatever I had of parsley, and I think it was enough.
So that was my supper last night and my snack today
Bragg Nutritional Yeast Seasoning Premium 4.5 Ounce
Annie's Naturals Ketchup Organic 24 Oz
David Jumbo Sunflower Seeds Ranch 5.25 Oz