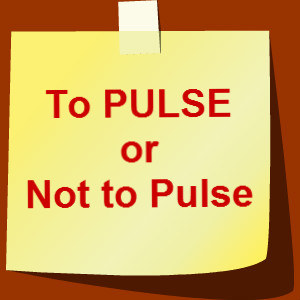 New words get added to the dictionary every time a new product gets created. That is the beauty of the English Language.
A popular term for blenders and food processors is "pulse" or "to pulse".
Why is so important, because many blenders come with a pulse key and you may not know if you need it and how to use it.
When going through recipes, you may find the verb to pulse. and you may not know what it refers to. Sometimes, depending on the appliance you can even pulse without having a pulse button.
What is the meaning of pulse?
The Merriam-Webster dictionary defines pulse as a rhythmical beating, vibrating, or sounding.
Pulse is a button or a function that it appears in some or most countertop blenders, and food processors. Not every blender has it.
When you press the pulse button the blender or food processor will work at its fastest speed , but it will stop when you release the button. The difference with the other speeds or functions is that the blender or food processor stops when you release the button.
When do you pulse ?
You pulse when you want to process something, but not so much. For example, if you want to chop some veggies, but you do not want to puree them, you can use the pulse function. Start pulsing and stop when the vegetables have reached the desired texture. A great example is when you want to make salsa.
If you continued pulsing or use a another speed you may make a smoothie out of your vegetables.
I also pulse when I am blending frozen ingredients, to soften the ingredients.
Should you get a blender with a Pulse function?
Many blenders do not have a pulse button and that is perfectly fine. You can just use the other functions. Some blenders have only a pulse button like the Ninja Master Prep.
Some people use it and some not, It is up to you and depending on what you like. I believe the pulse button gives you more control over the blending or chopping process. If you are chopping you can decide when to stop.
With the other functions or buttons, you also stop it when you want to. But that tiny second that might take you to stop the blender, can make a difference on the results. With the pulse button you can stop immediately.
When buying a blender just remember that the pulse function can give you more control, but it is not a mandatory feature to have. It is just a nice to have option.