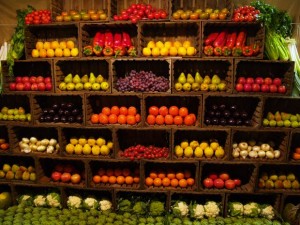 Hi, my name is Andrea Welcome to my site.
I started this site to share my journey through a plant based diet.
In this site I will also share low fat, starch-based recipes. Most of the recipes are very simple and quick, but I also like to try other people recipes.
The site will also offer a detailed review of appliances needed when you follow this diet. The truth is that you do not need many appliances, and you could follow this diet without any specific appliance. But some appliances are nice to have and make your life easier. I plan to review all of them, but I am starting with Blender Reviews, as the title of the post indicates it.
Why Blender reviews? Well I had to start with one type and I chose blenders. I do use blenders for smoothies (although I do not drink as many smoothies any longer), soups, dips, and many things more.
I will add other appliances reviews in the future, like microwaves, ovens, convection ovens, food processors, and more.
My reviews will be in detail. This means that I will spend many hours researching the specific blender or appliance. I do not own all makes and brands, but I will gather information from other users and from the manufacturer, and I will offer a detailed review on each model.
In addition I will compare different blenders, or any other appliance, for you to make an informed decision when you decide to purchase one.
My website is intended for people that eat a low fat, starch and whole plant based diet. I follow the recommendation of Dr John McDougall. But if you do not follow a plant based diet, I hope you still find the reviews useful, and it is my sincere wish that you can learn something from this healthy way of eating.
Personally I started my battle with weight control when I was very young. I was overweight as a child, and it was a very painful time in my life.
I tried all sorts of diets that never worked. When I was 16 my parents said enough is enough and they send me to doctor who gave me weight loss pills. I was then fed up myself also. No cloth looked nice on me. So I stuck to the diet and I lost over 16 kilos. I was so slim. I was delighted to be told I was slimmer than my sister.
Then through the years, my weight went up and down. I would have periods in which I would accumulate kilos and then suddenly decide that it was enough. I would go on a diet and lose it all.
During some periods of my life I just ate butternut soup. Other times I just had fruit salad. That kept me slim. My motto was "Why spend hours in the kitchen cooking if in the end you will put on weight?". So I just learned to eat simpler foods. So simple that from my mid 20's till my 40's I never owned a simple appliance. I never owned a microwave for a long time.
I also cooked simpler foods, with no oil, butter, and very little meat. I was single for a long time and my meals were basic.
Then one of my sisters got sick with cancer. And I researched different alternatives to help my sister. Unfortunately the internet was just starting at that time and I could not find lots of information. My sister passed away at the age of 33.
After getting married I thought I needed to cook. Because everyone said I did not eat real food. So I started cooking with oils and meat. After having children things got worst and I never lost the weight.
It was a couple of years after my youngest child was born that I came across the raw food diet. It was then when I bought my first blender (well I owned a hand blender for some years). Then I transitioned to a low fat starch based diet which was basically what I used to eat when I was single and slim. Do not say anything, but people thought I would die following that type of diet 20 years ago. I wish I had known it was a decent diet.
Again, welcome to my site and do not hesitate to contact me if you have any queries or suggestions.
Enjoy