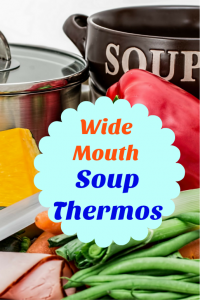 Soups are essential when following the Plant Based Low Fat High Carb Diet. Well, you do not have to have them, but they are so easy to have, and fill you up and keep you warm. Some years back it was not easy to transport soup. But today, it is easy to have soup anywhere with these amazing Wide Mouth Thermos.
Why do I have soups, especially in winter? I love soups, I could drink them all day long. May times instead of having tea I would have a soup.
Before following this lifestyle I would have the instant soups. I loved them. But to be honest I think I put weight on them, because I would easily have 4 or 5 cups of soup.
Now I can prepare my own healthy soup, put it in a large soup thermos and then I can have warm healthy soup wherever I go, all day long and not put weight.